A self-hosted VPS is a great way to run software and applications from the cloud. Thanks to Turnkey Linux Appliances, one-click install options take all of the manual work out of installing packages on a bare-metal Linux environment. A Turnkey Linux VPS is easy to use, and they allow for users to create powerful, customizable solutions that are completely open source. Read on to see how Turnkey Linux apps can help you achieve your goals in any niche market.
What are Turnkey Linux Appliances?

Turnkey Linux is a Debian-based library of applications, software, and developer tools ranging across a breadth of different use cases, from web hosting to eCommerce management to code automation and much more. Additionally, Turnkey Linux applications pre-integrate the best software components into easy to use solutions. A TurnKey Linux VPS inspires the belief of democratizing the power of open source software. Without the freedom to distribute, tinker, and learn, the Internet as we know it wouldn't exist.
What Turnkey Linux Appliances are offered for Self-Hosted VPS?
Turnkey Linux offers hundreds of different apps and tools, ranging from simple LAMP, LEMP, and WAMP stacks to fully-functional eCommerce websites, Project Management portals, WordPress blogs, Invoice Tracking, and much more. Current offings include but aren't limited to WordPress, ownCloud, OpenVPN Server, Simple Invoices, Sugar CRM, Magento, just to name a few.
WordPress Turnkey Linux VPS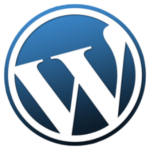 WordPress has come a long way from its roots as a simple blog. It is the most widely used and fully functional CMS available. All things considered, as an open source software, it has a HUGE library of plugins and themes that you can use to expand the system's capabilities.
WordPress is a well regarded popular tool for managing content and building modern custom websites. Although finding the right host for a WordPress site can often be a bit of an issue, it is one that will be of no concern to you. Running a WordPress instance on a self-hosted VPS is more secure, easy to use, and powerful than any generic host can offer. When running your Turnkey Linux VPS, you have complete control over all of the virtual machines specifications, allowing you to scale up or down at any time as needed!
ownCloud on Self-Hosted VPS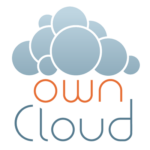 ownCloud is a Dropbox alternative that offers cloud file storage along with a library of apps and plugins that can be used in a multitude of different ways. What better way to keep your information and documents safe than to back them up on a virtual machine that is ALL YOURS? Now you have security. Also, you don't need to worry about any unauthorized users viewing your personal files. With an ownCloud instance on your Turnkey Linux VPS, you have complete control over your information.
Simple Invoices: Turnkey Linux Appliance For Money Managment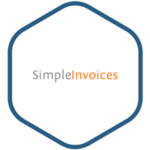 Simple Invoices is a great way for any business to maintain their financial records! Whether your business is looking to move to a digital space, or comfortable as a brick and mortar, this is one Turnkey Linux VPS you can't do without! Simple to install, simple to use, and most of all, a powerful alternative to expensive financing software such as QuickBooks! Also, this particular Turnkey Linux VPS will work wonders with the next on our list!
Magento Self-Hosted VPS, Turnkey Linux VPS for eCommerce Hosting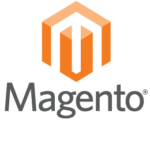 Magento is a popular shopping cart and CMS management portal used for eCommerce by many different companies. It boasts some remarkably powerful features and complete customization. Add onto all that, hosting on your own private VPS, and your online business is ready to truly flourish! A chief complaint however that inevitably works its way into the conversation is how many web hosts cannot handle servicing Magento to its true potential. However, once you have put your Magento instance on a custom VM all your own, you will have custom control and root access to your Linux Virtual Machine! Also, as we just mentioned above, this Turnkey Linux VPS works seamlessly with Simple Invoices!
Finally, now more than ever it is important to make web sites as SEO friendly as possible. However, anyone trying also knows the drudgery involved in optimizing every aspect of SEO. Magento saves the trouble of creating SEO optimized URLs, meta tags, descriptions, URL rewrites, sitemaps, and more. Its source comes with all these features built in, saving lots of trouble and time.
OpenVPN For A Straight Forward Turnkey Linux VPS

OpenVPN is a full-featured open source SSL Virtual Private Network solution. It accommodates a wide range of configurations, including remote access, site-to-site VPNs, Wi-Fi security, and more. It offers a cost-effective, lightweight alternative to other VPN offerings. This makes OpenVPS well-targeted for personal use as well as for the SME and enterprise markets.
HOW TO: Install an OpenVPN server for Self-Hosted Virtual Private Network
How Can Turnkey Linux Appliances Help My Self-Hosted VPS?
This is the real question that we've all come here to answer. At SkySilk, we offer a simple and elegant one click install to many wonderful applications based on Turnkey Linux Appliances. Additionally, for your self-hosted VPS, we offer a wide variety of appliances for you to choose from. Consequently, you're always able to find a great cloud based program to help you grow your business, regardless of what software you are looking for.
Final Thoughts On Turnkey Linux Appliances For Self-Hosted VPS
Turnkey Linux VPS are easy to install, secure, customizable, and scalable! The repository for Turnkey Linux appliances is massive and growing every day. There is an app for any person or business.