So, you're looking for a list of the best WordPress plugins for 2020. You want to take your site to the next level for the New Year while focusing on your business rather than web development or website management.

One of the reasons that people prefer WordPress over other platforms is due to its power and ability to download these awesome plugins. But knowing which ones are worth checking out, and which ones you should avoid, can be a bit tricky.
The good news? We've got you covered! In this article, we'll tell you what the best WordPress plugins are, as well as what makes them so great, so you can improve your website in 2020.

Now then, let's get started!
If you've just created your WordPress site, and you haven't downloaded any plugins yet, Akismet Anti-Spam is a great place to start.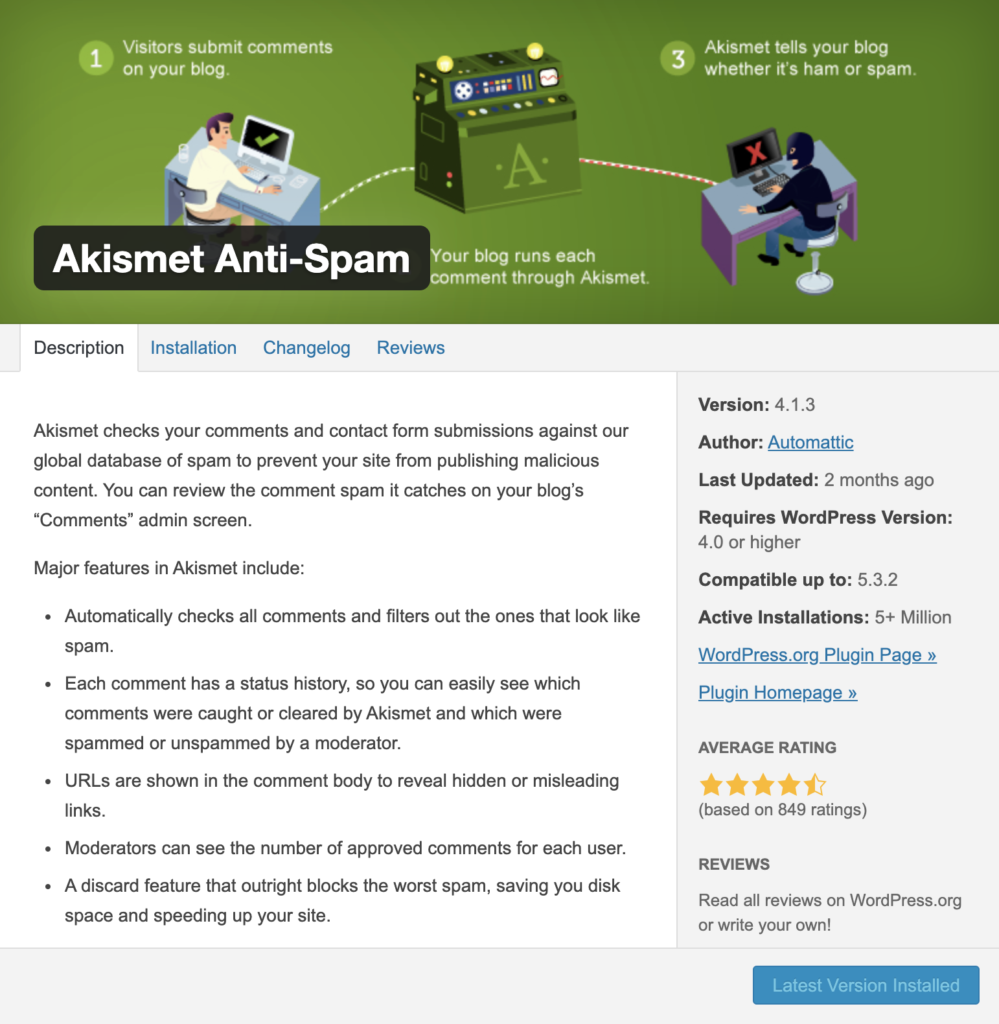 Akismet Anti-Spam is an essential WordPress plugin for any site as it protects the site from malicious spam comments. So if you have a submission form or allow comments on articles, download Akismet ASAP if you haven't already.
2. Yoast SEO
If you're running a business website, or want to rank high on search engines, search engine optimization is extremely important. And while there are a wide variety of plugins that can help you make your site and your content SEO-friendly, none of them work as well as Yoast SEO.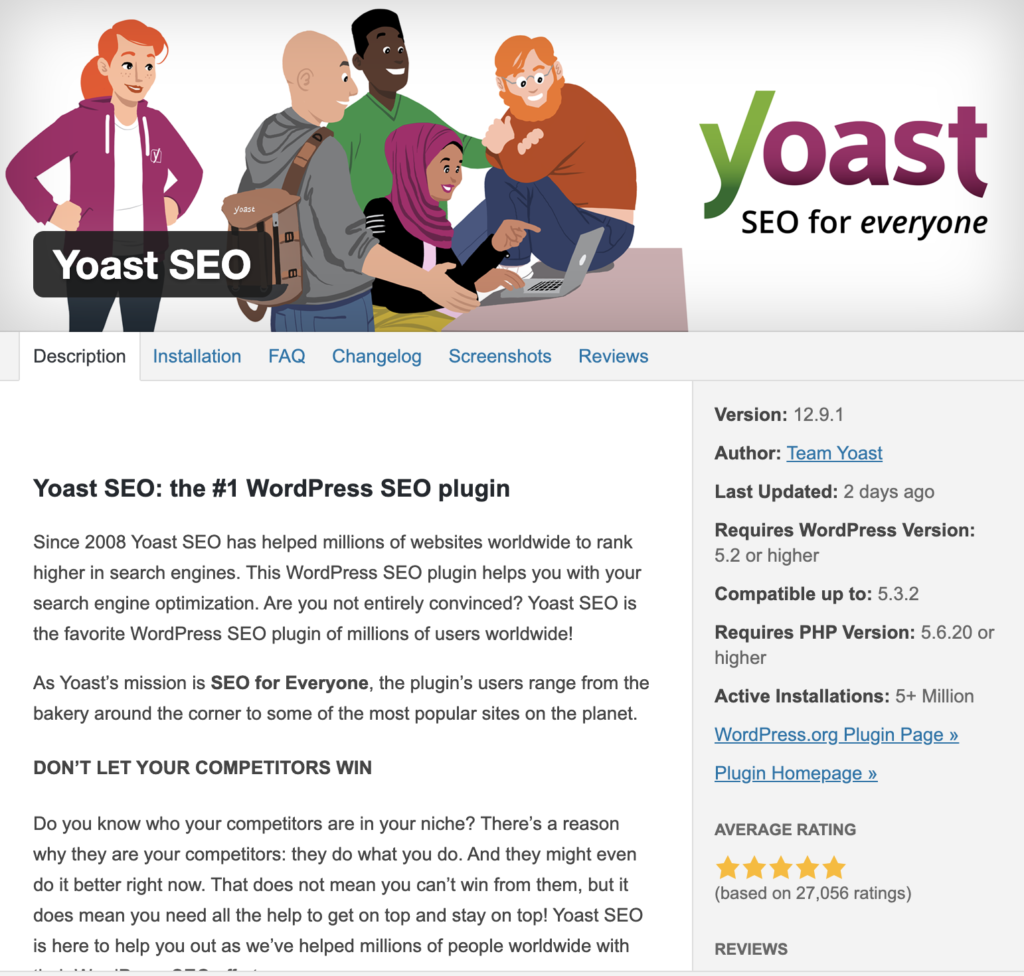 It's easy to use, does the job, and doesn't take a lot of knowledge about SEO to get good results.
Also, there's a premium version of this plugin available, but don't worry about paying for it. You'll get everything you need with the free version.
3. Google Analytics Dashboard
The third must-have WordPress plugin for 2020 is the Google Analytics Dashboard. Another useful tip for anyone who is just starting out with their WordPress website is to link your site with Google Analytics.
Google Analytics is a useful (and free) tool that can give you some pretty incredible breakdowns on your site's traffic.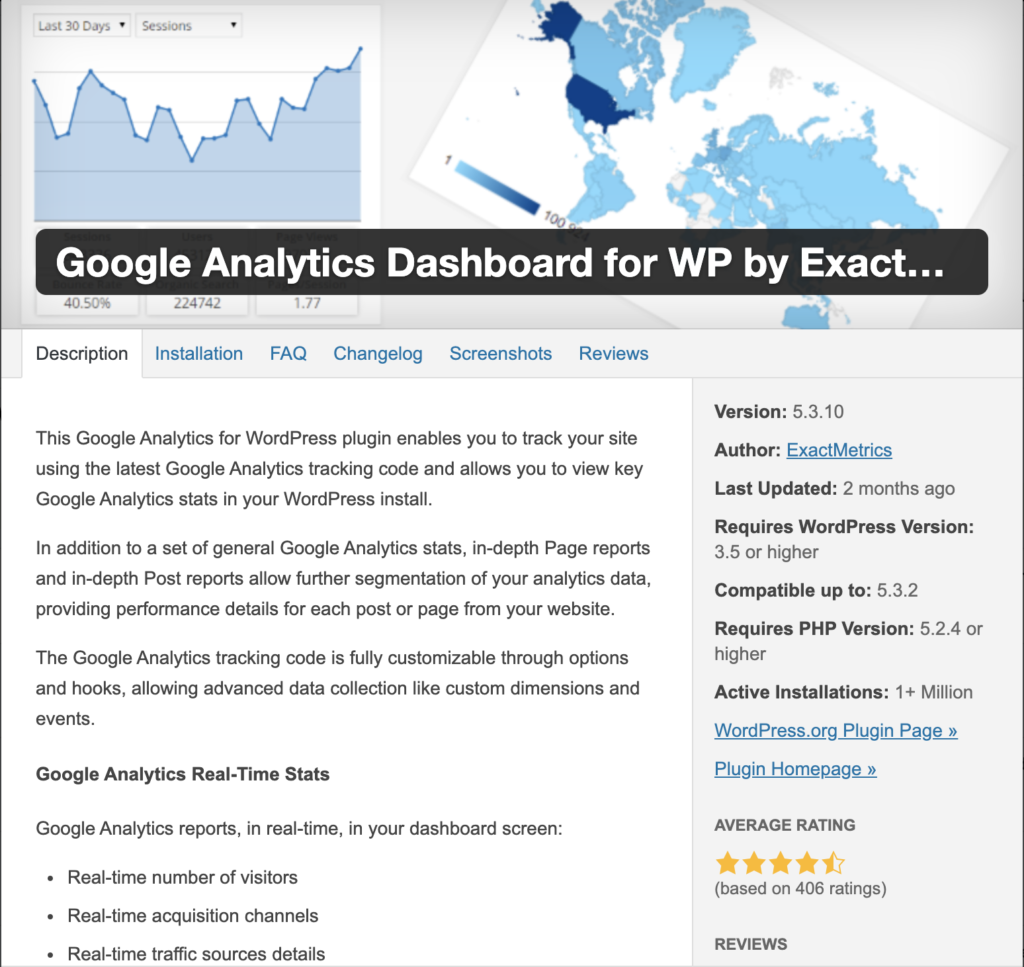 And with that information, you can tailor your content or products to fit your audience's likes, which of course, is a good thing.
The Google Analytics Dashboard plugin lets you access your Google Analytics data from inside of WordPress. That means you won't have to leave WordPress to get the information you need to create a content plan, which can be quite convenient, to say the least.
4. Google XML Sitemap
Google XML Sitemap is a must-have WordPress plugin for website management.
In order to set up your website with Google's various tools, like Google Analytics and Google Webmasters, you're going to need to link an XML sitemap of your site to Google. Doing this manually can be quite hard, especially if web design isn't your thing, but thankfully a plugin exists that does all of the hard work for you.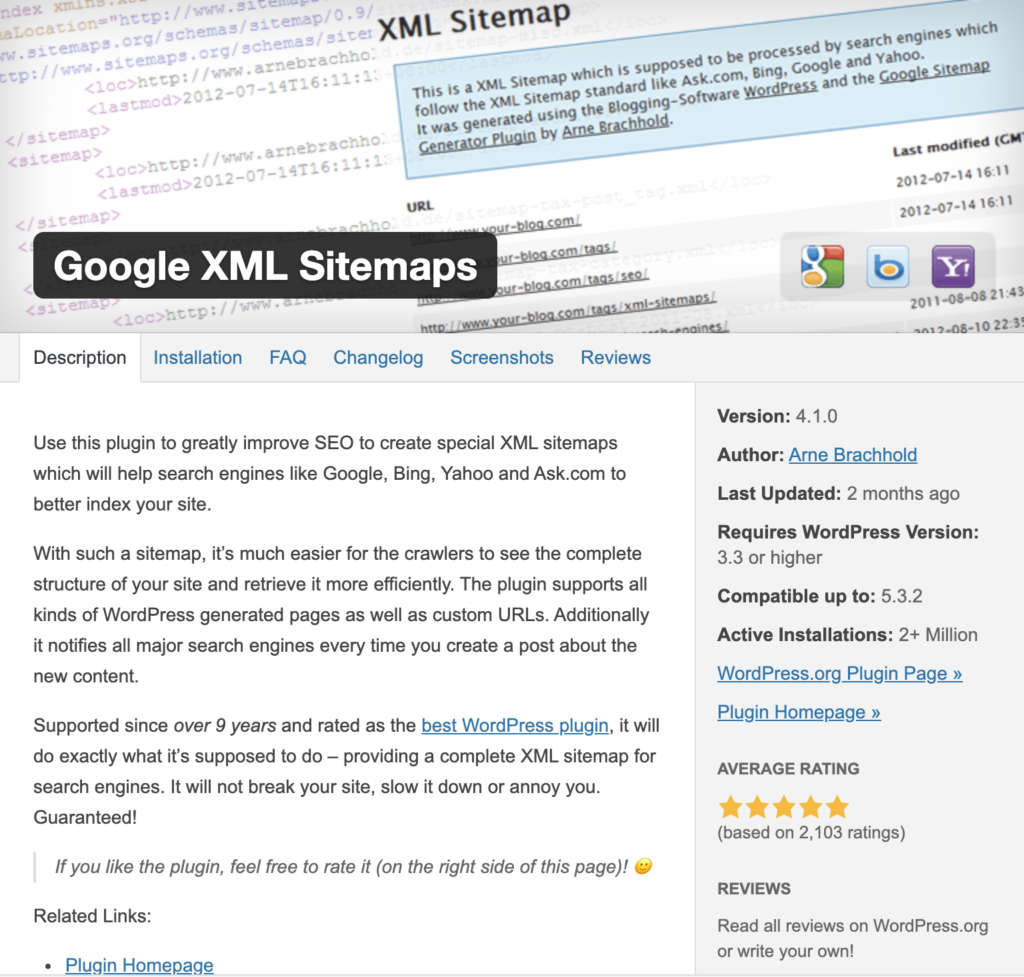 Google XML Sitemap easy to set up, and once you've linked it to Google, you never need to use it again. Just leave it installed and forget about it and you're all good!
5. WP Super Cache
Our fifth choice of a must-have WordPress plugin for 2020 is WP Super Cache.
Have you ever ran your site through Google's page speed checker? If you haven't, give it a shot, as odds are you're not going to get a perfect score, which means you need to speed up your site.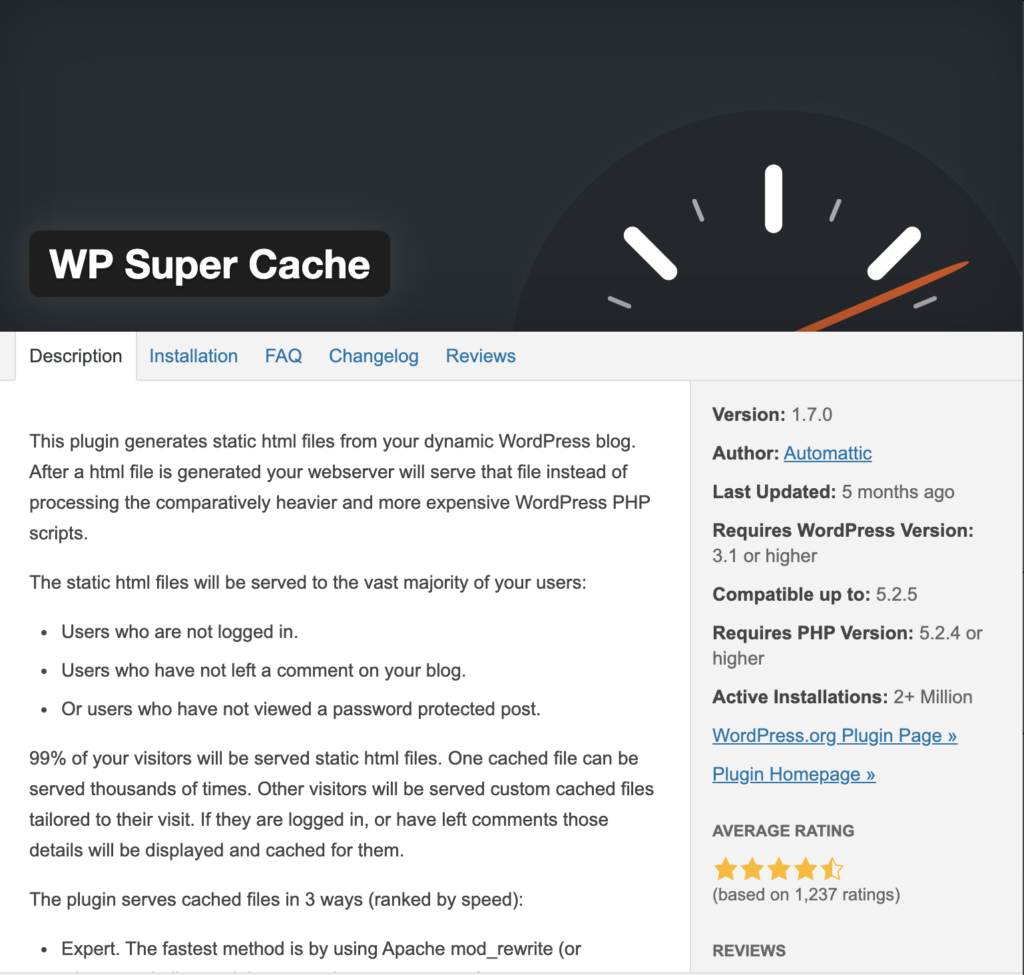 One of the best plugins available that can help you do just that is called WP Super Cache. The technical breakdown of what WP Super Cache does is a bit advanced. But the overall gist is simple: it rewrites certain files on your site so that it loads faster for users.
Your site will still look and function the same, it'll just load a bit faster. Pretty neat, right?
6. Smush Image
Another website management plugin that you can use to help speed up your site is Smush Image. Smush Image does exactly what it sounds like it does and that is compressing the images on your site into smaller file sizes.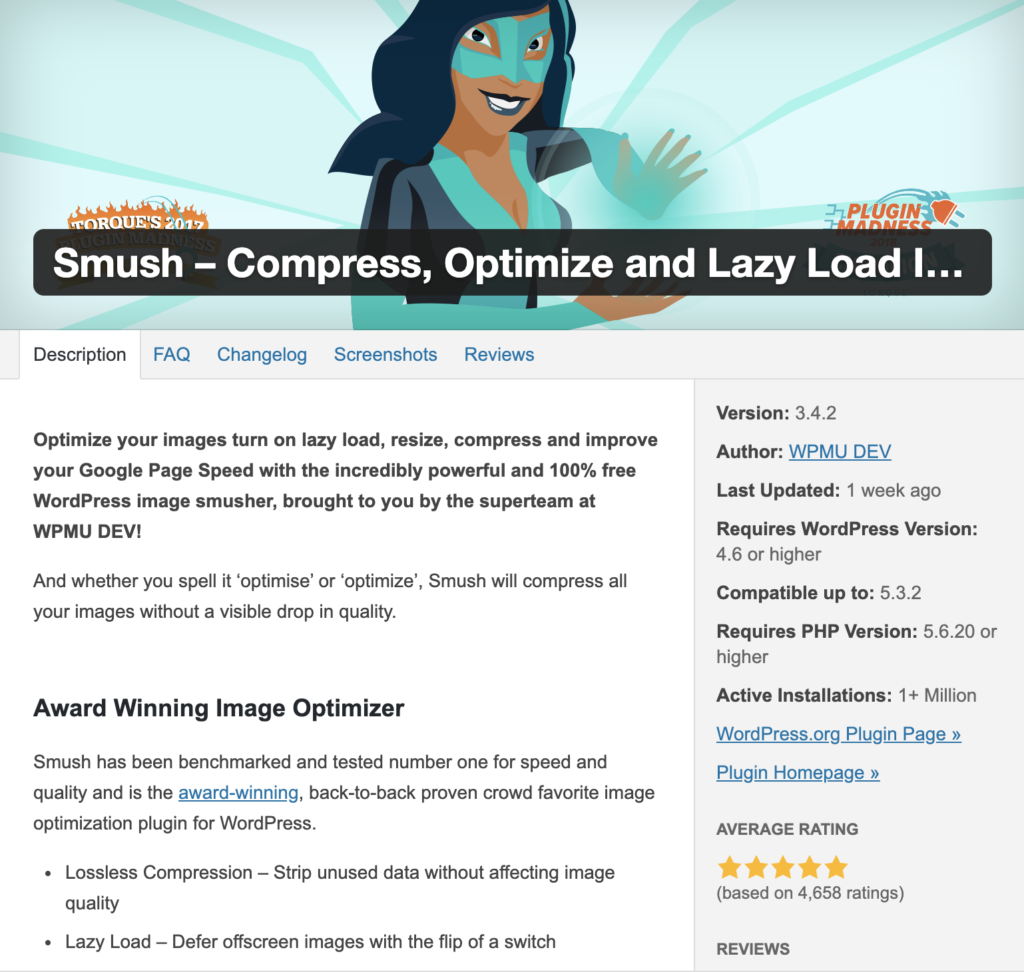 Don't worry, your pictures will still look exactly the same. But your site will load a bit faster due to the file sizes being smaller, which of course, is a good thing.
7. WooCommerce
If you're looking to sell products on your site, you need an eCommerce plugin. And while there are a lot of choices to pick from, WooCommerce is absolutely the best option available today.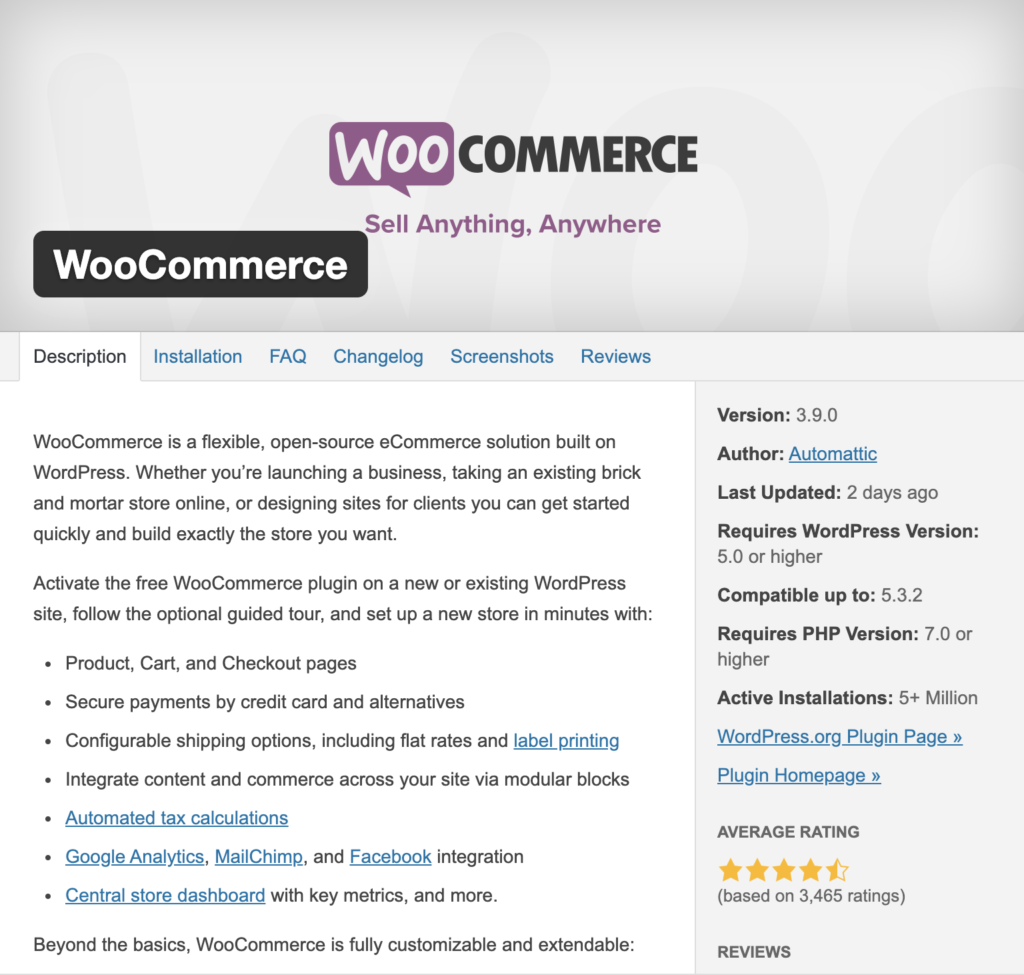 It's easy to set up, easy to use and most importantly, safe and secure. That means you don't have to worry about your private information, or your customer's private information, being stolen.
8. Ninja Forms
Regardless of what kind of a website you have, it's a good idea to have a "contact us" page that users can use to reach out to you in a quick and easy manner. But once again, if you don't have a lot of web design or web development experience, setting up one of these types of forms can be a bit of a pain.
The good news? The Ninja Forms plugin makes it super easy to do! Simply click the options you want, decide on how you want it to look, and the plugin will do the rest.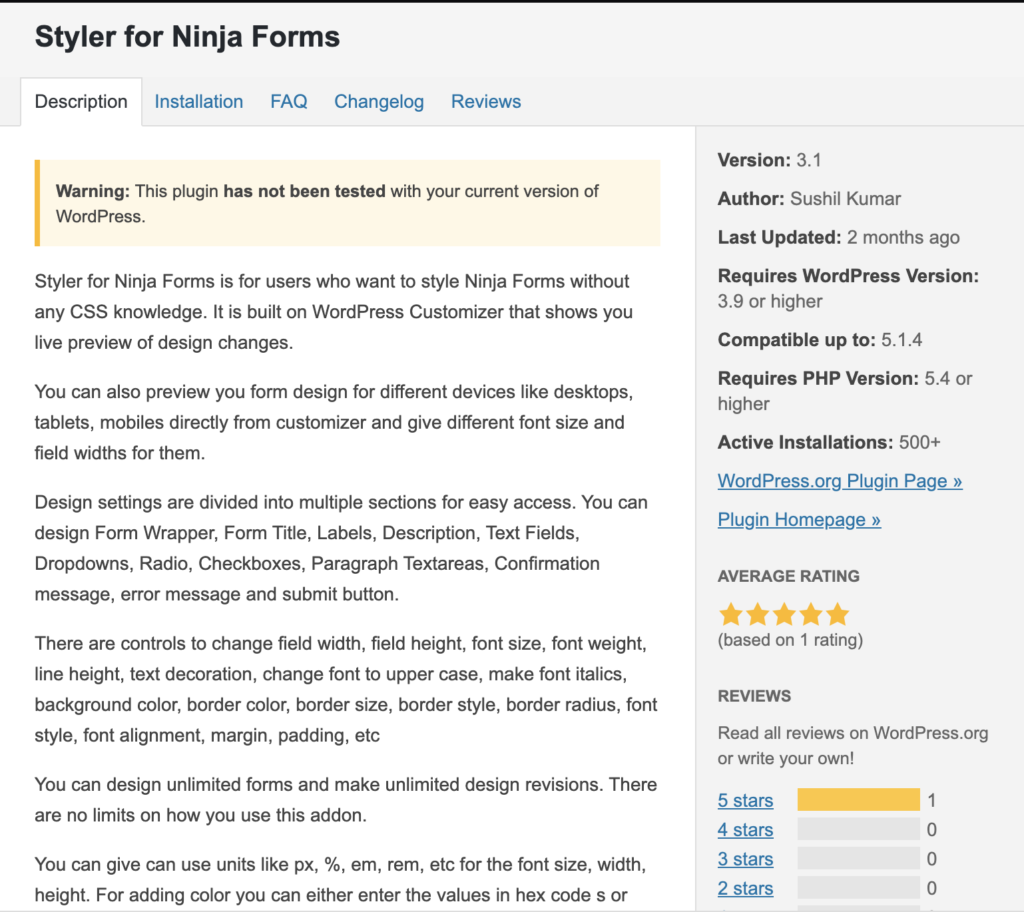 9. Smart Slider 3
Photo slideshows are a great way to catch users' attention, especially when used on your website's homepage or landing page. And while there are a lot of good slideshow builder plugins available, none work as well as Smart Slider 3.
Once again, Smart Slider makes the entire process easy. Drag and drop, as well as click which options you want, and the plugin will create the slideshow for you.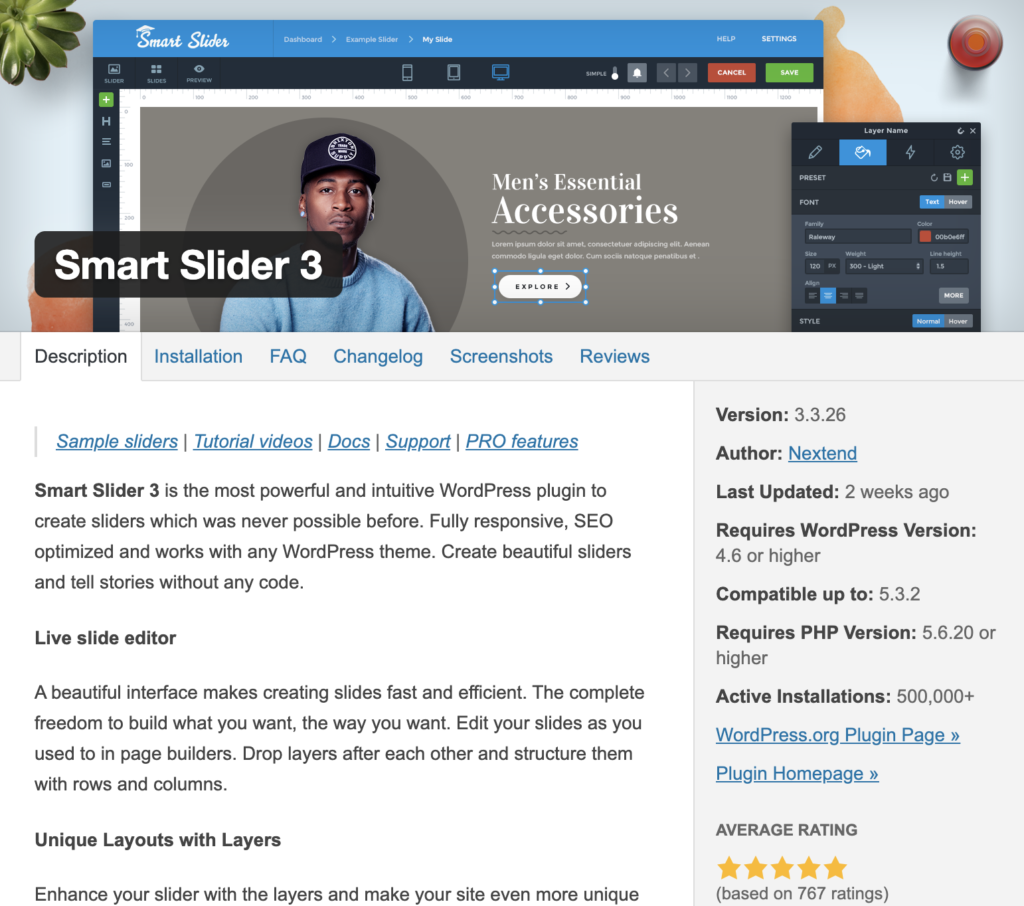 10. JetPack
Last but not least, for our must-have WordPress plugin for 2020, is Jetpack.
JetPack is a must-have plugin for any WordPress user, for a multitude of reasons. From security to site management, to analytics, JetPack does a lot of things, and all of them well. Download it and play around for a bit today, you'll be glad that you did.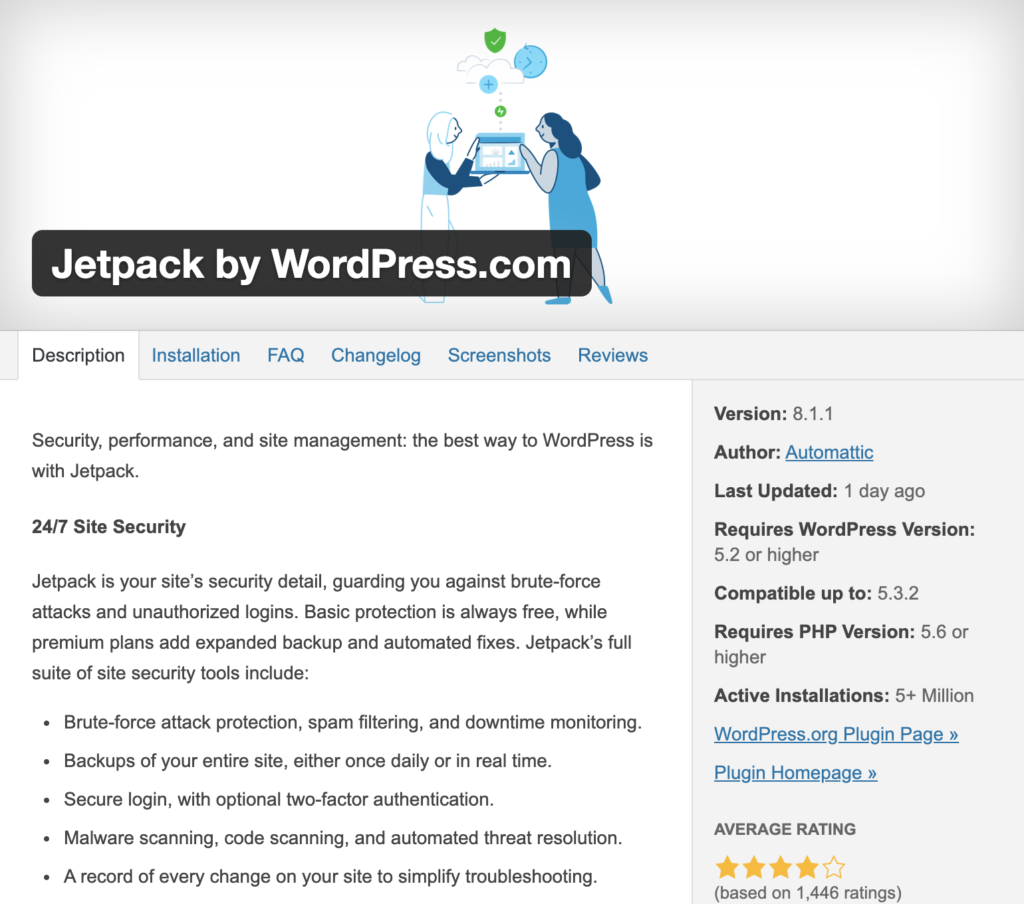 The 10 Best WordPress Plugins for 2020
Well, there you have it! Those are the 10 best WordPress plugins for 2020 that you need to download ASAP!
If you've been on WordPress for a while, you know that plugins are awesome productivity tools that make creating websites much easier. They also allow you to streamline website management and allow you to focus on your business. Regardless of what task you're trying to accomplish, or what kind of feature you want, you can most likely find a plugin that does all the hard work for you.
With this in mind, be careful downloading certain plugins, as some can make your website buggy or laggy, which isn't ideal. But as long as you stick with the options on this list or plugins with lots of good reviews, you should be more than okay!
Haven't tried WordPress? No problem, it's a free, easy to use content management tool that gives its users access to a ton of neat features.
Use promo code "SKY95WPPLUGINS" to save 95% off your first month. Offer is valid for new users only.