Are you a developer looking for ways to share your app with the world but aren't exactly sure where to start? You have googled "app promotion techniques" hundreds of times yet are left empty-handed. Or perhaps you simply have an incredible product that is ready to let see the light of day. As part of our growing developer community in 2019, we are excited to introduce a special new program – The SkySilk User Spotlight. Here we will cover everything from rules for entry, what you can submit, how to enter, promotion perks, partnership opportunities, and more!
Introducing: The SkySilk User Spotlight

Our goal with the User Spotlight program is to help new and experienced developers alike get the great work they are doing on via SkySilk get the recognition it deserves. Without further ado, let's dive into how the SkySilk User Spotlight works and ways you can submit your application.
SkySilk Featured User Spotlight Perks & Benefits
The User Spotlight will be an ongoing initiative to showcase one talented SkySilk user per month. Upon being selected, you will receive a variety of different perks and benefits along with app promotion. Here is what will happen if your project is selected:
1) Get prominent placement on the SkySilk Blog with a dedicated landing page
When your app is selected, we will reserve space on our blog for one month, just for you and your project. For starters, we'll include a call-to-action section within our Featured User informational page which links out to your own unique app landing page. Here we'll provide information about your application, screenshots, and any other information required to drive relevant traffic your way. Your project will also get a dedicated blog post and quick link on our blog home page.

2) Earn a spot in our monthly newsletter
Another perk of "winning" the spotlight is the inclusion in SkySilk's monthly newsletter. This is a monthly content newsletter we send out to our entire list of over 20,000+ subscribers. The content typically includes our latest promotional offers, recent developer community tutorials, and now, of course, you and your projects!
3) $500 Free Account Credit
All SkySilk Featured User Projects and Apps are backed by an additional $500 in SkySilk Account Credit, available towards use on your Featured Project or App for 12 months (additional terms & restrictions may apply).

4) Special Placement on our Social Media
SkySilk Featured Users will get the benefit of working directly with our Marketing & Business Strategy teams in order to form a solid partnership, including promotion on all of our social media channels.
5) Special Discord Perks
If you haven't heard already, we have our own public Discord server where you can chat in real-time with other SkySilk Users. All Featured SkySilk Users will get a special Discord Role and a special message to @everyone in #announcements with their special blog post.
What type(s) of projects or applications can I submit?
Honestly, anything! If you are a developer building something new, cool, and/or unique, we want to see it and help you grow. Whether you have a new website, a design framework, video game, or even building the next Netflix, we want to help showcase the talent amazing talent behind the SkySilk developer community. Here is a short list which indicates the type of development we already see on SkySilk:
Web Application Hosting
Video Game Server Hosting
Mobile App Hosting
Open-Source Productivity Tools
Networking Applications
Automation Tools
And much, much more!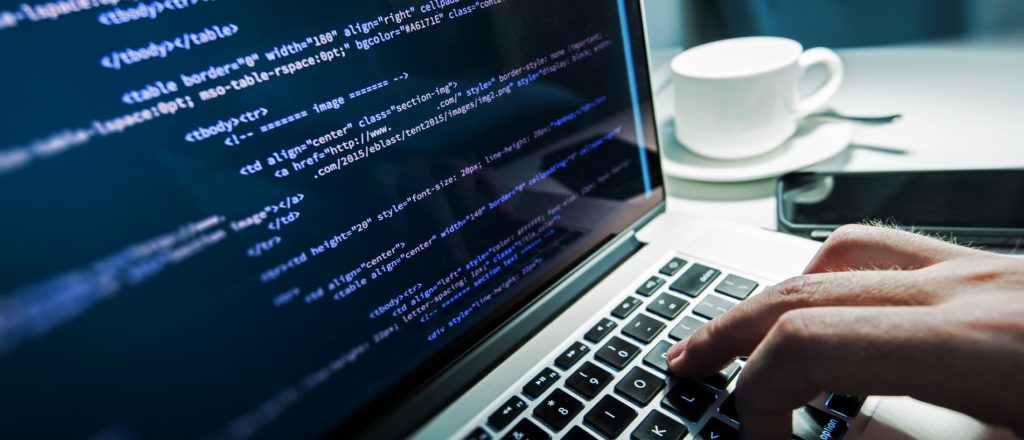 Alternatively, you can visit the User Spotlight informational page to learn more about the program.
OK, I'm in. How can I submit my application or project?
Rules for submitting your app:
Submitting your application is incredibly simple. However, there is one main rule that we ask every applicant to honor.

In an effort to build a developer community around the amazing applications being built and/or hosted on SkySilk, we ask that anyone who submits their app to first be a member of SkySilk. Fortunately, this is incredibly easy to do and only requires an email to start. You can complete the signup process here.
Using the submission form
We've provided a simple submission form dedicated to the User Spotlight for you to fill out in order to enter your app in the running. Here are the details you'll need to fill out: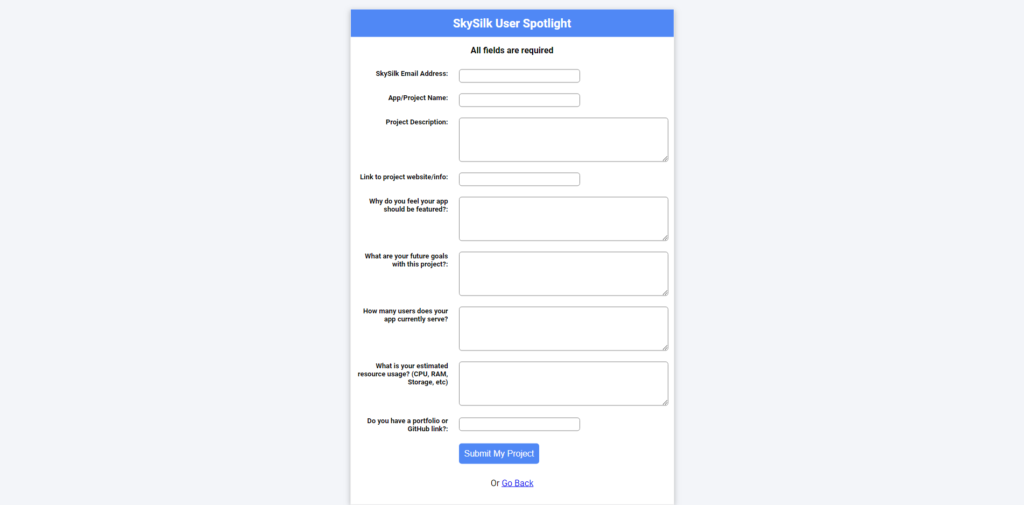 Your SkySilk email address
The name of your app/project
Project description
Link to your project website and/or documentation
Why you feel that your app should be featured
Your future goals with the project
How many users your project currently servers/estimated it will serve
Estimated server resource usage (CPU, RAM, Storage, etc)
Portfolio and/or GitHub link (If applicable)
And that's it! Our User Spotlight team will review each submission individually and come up with what we feel is the application that the world needs to see. If you're ready to submit your app, you can find the form at the link provided below. When we select the "winning" user, we'll reach out to you via the SkySilk email address you've provided in the submission form. This will include further instructions, so make sure to include the email associated with your account.
A developer community with a purpose
Look, we know that businesses throw around the term "community" to their users like a hot potato. Typically in the sense that it builds trust, brings us closer together, etc. But to be completely transparent, we're just as curious to learn about new technologies and ideas as you are. There are thousands of open-source software and hundreds of combinations of software stacks to use – who can truly claim to know them all? We don't want to be in charge of our developer community, but rather simply be a part of it and discover more talented developers alongside you.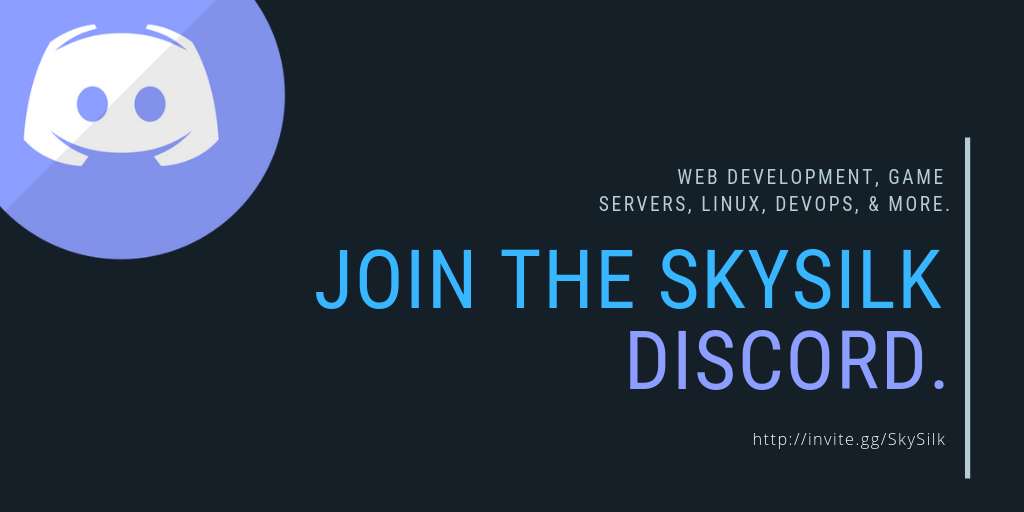 With that being said, we also have a Discord server for SkySilk users to engage with both each other and the team to discuss anything your hearts desire. You can join the fun here. We look forward to seeing your unique ideas to better the future and technology in general!
Other topics you might like:
How to Connect an iOS App to a MySQL Database