SkySilk offers a wide variety of preloaded turnkey apps with a 1 click install on your virtual machine! For a list of these apps or how to install them, check out our fantastic support article on one click install – turnkey linux apps! However, one of our personal favorite apps that we have and use within SkySilk, is Redmine. Redmine is a powerful team management tool because of it's many features and open source code. Therefore we easily puts it as our top pick to keep you focused and on track. However, Redmine does come with one drawback, it's not much to look at straight out of the box. That's why we've compiled our picks, for Top 3 Favorite Redmine Theme choices!
PurpleMine2 Redmine Theme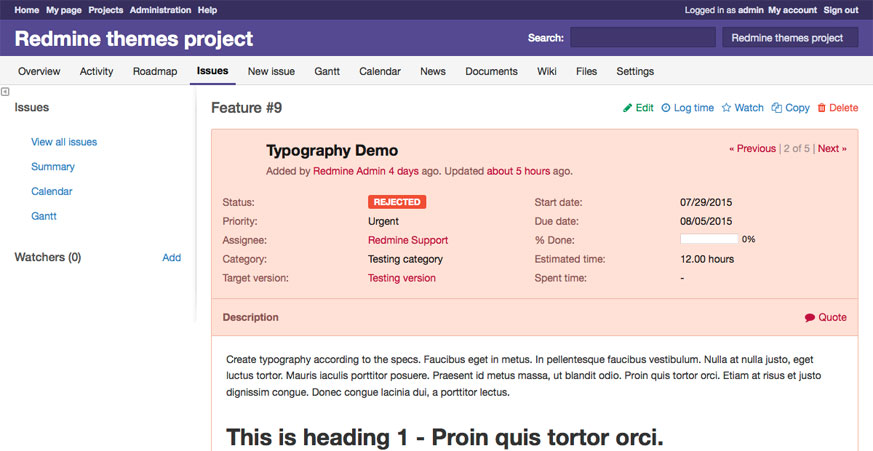 Above all, and SkySilk's personal Redmine theme choice, we have PurpleMine2. A fantastic, and modern Redmine theme built for modern browsers. As a result, this streamlined and color coded wonder allows you to quickly determine what your next task should be. It also shows how much you've managed to complete of any given task. PurpleMine2 makes fantastic use of Redmine and it's many unique tools to track projects and manage teams.
PurpleMine2 also features a number of small streamlined design decisions. It moves the sidebar from the left to the right and increases the font size for easy readability. Though possibly most impressive of all is PurpleMine2's mobile responsive feature! Now you can manage and track progress no matter where you go!
PurpleMine2 Key Features:
Larger Fonts, Easy to Read

Wiki Content Look

Left Sidebar

Color Coded Tracker Links

Priority Highlights on List / Issues Pages

Sidebar Visibility Toggle

Easily Customizable

Mobile Friendly
MineLab Redmine Theme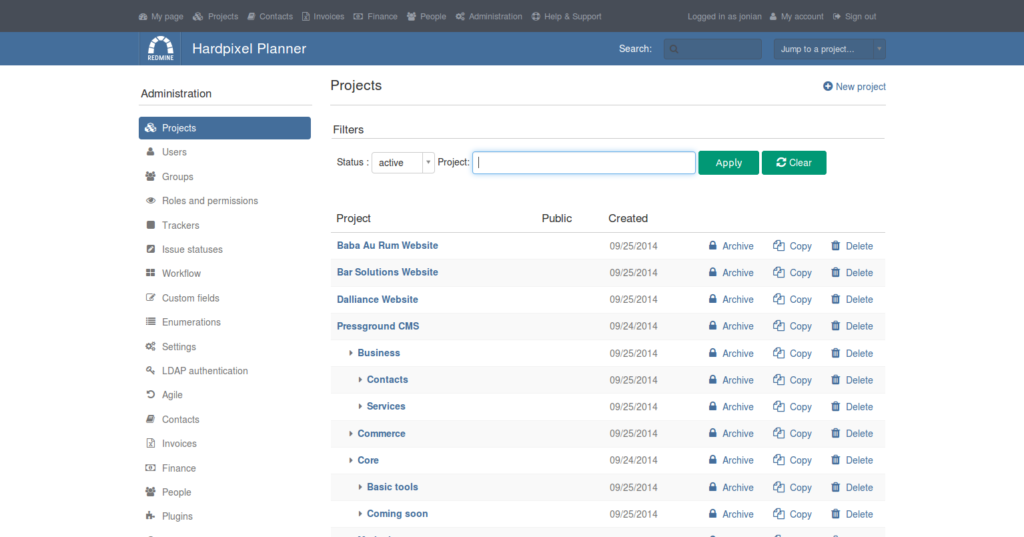 Minelab is a Redmine theme inspired by Gitlab, written in Sass. It uses Bourbon for cross browser compatibility. Also, Minelab sports Neat for responsive grids and Font Awesome to replace all stock icons. It also mimics Gitlab's page loading effect using PACE and CSS animations.
Minelab keeps a minimalist design that is easy on the eyes. Minelab maintains professionalism and cleanliness with a simple color pallet of muted blue, grey, and white. It also sports larger fonts as well, therefore it's easy to use and read. Wide margins and double spaced lines help toward the clean and crisp look of this Redmine theme.
The real power that Minelab gives is in it's icon packages. The use of icons all over the theme help for quick navigation and ease of use. Therefore users can quickly navigate the menu and sidebar without reading each individual item.
The Minelab sidebar has also been moved from the right to the left for better ergonomic use and function.
Minelab Key Features:
Larger Fonts, Easy to Read

Left Sidebar

Sidebar Visibility Toggle

Easily Customizable

Mobile Friendly
Coffee by RedmineUp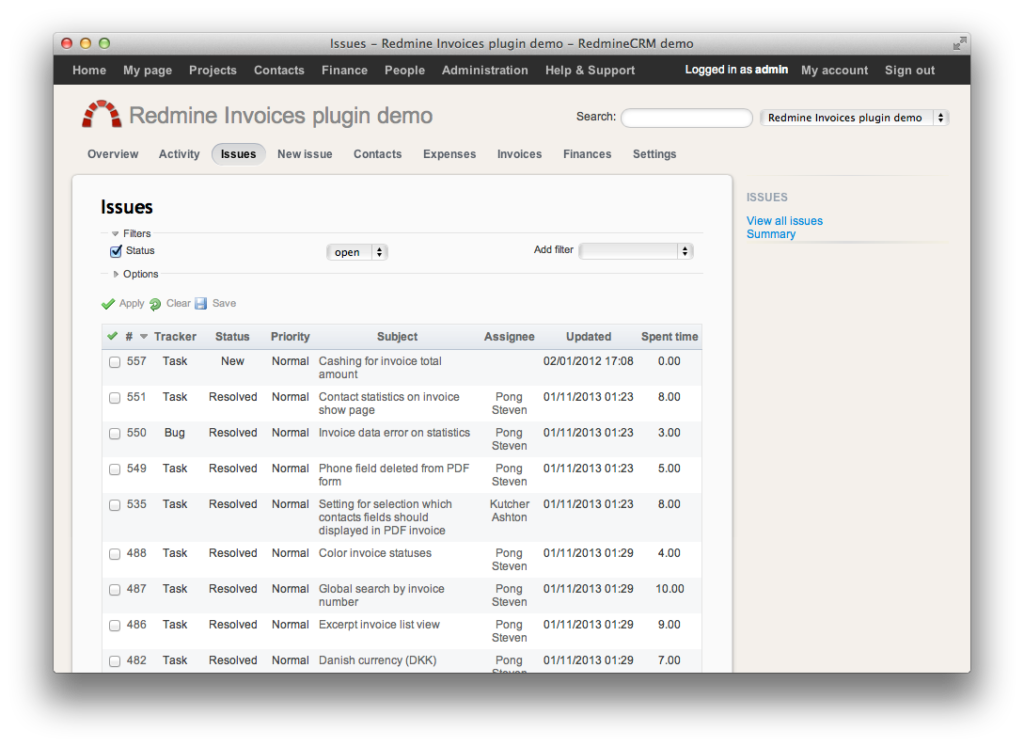 A freshly designed, open and responsive Redmine theme with fixed 1240px width, fixed top menu and attractive button styles. This beautiful widescreen HD display allows users to cleanly see what tasks are still ahead in sharp crisp color. Because of its modern and sleek rounded edge design, Coffee is a fantastic theme to keep you on task. Coffee lays all of the issues out in front of you, in one simple, easy to read graph.
Perhaps most impressively of all, Coffee by RedmineUp offers the option to color code both issues AND contacts!
Coffee Key Features:
Issues are laid out in easy-to-read graphs

Fixed width and fixed top-menu

Rounded borders and buttons

Color coded contacts and issue tags